Cortex Driller Hidden Fastening System is the fastest, easiest way to hide the heads of fasteners on deck boards used on steel deck framing.
Cortex Driller for Steel Decking
Hidden Fastening System
TORX ttap Drive System
This system is almost impossible to strip-out. In addition, the stability button keeps the fastener straight through installation.

Perfect Match, Clean Finish
Cortex plugs are made from the same material as market-leading deck boards, creating a 100% perfect match every time.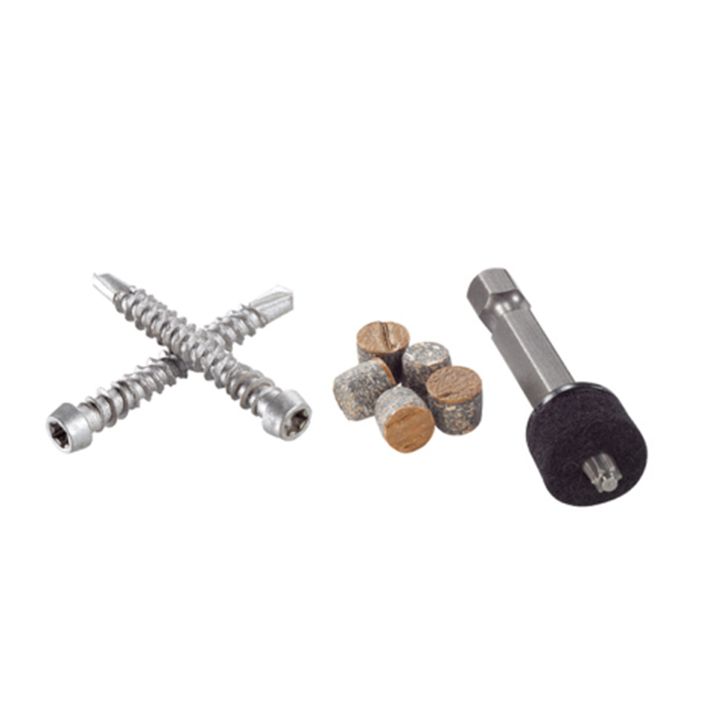 Gravel Path

Lava Rock

Rope Swing

Spiced Rum

Tree House

Tree House

Vintage Lantern
PERFECT COLOR MATCH
Since Cortex Plugs are made from the exact same material as the composite boards, the color and texture is matched perfectly every time.
Compatible with TREX Elevation boards.
Part Numbers
BOARD
COLOR
SKU
Trex Elevation
Fire Pit
FMCTXD-TX1LFTSFP
Gravel Path
FMCTXD-TX1LFTSGP
Lava Rock
FMCTXD-TX1LFTSLR
Rope Swing
FMCTXD-TX1LFTSRS
Spiced Rum
FMCTXD-TX1LFTSSR
Tree House
FMCTXD-TX1LFTSTH
Vintage Lantern
FMCTXD-TX1LFTSVL
N/A
N/A
FMCTXD-1LFNP