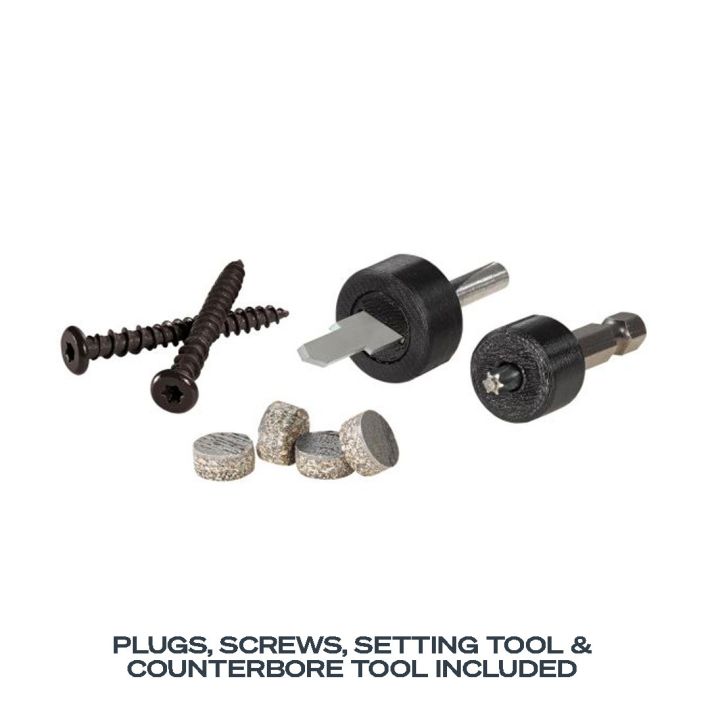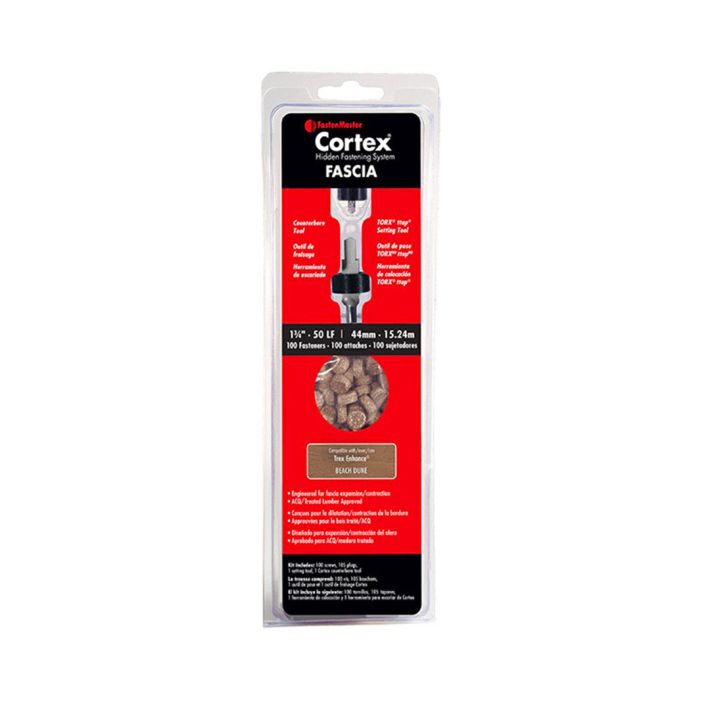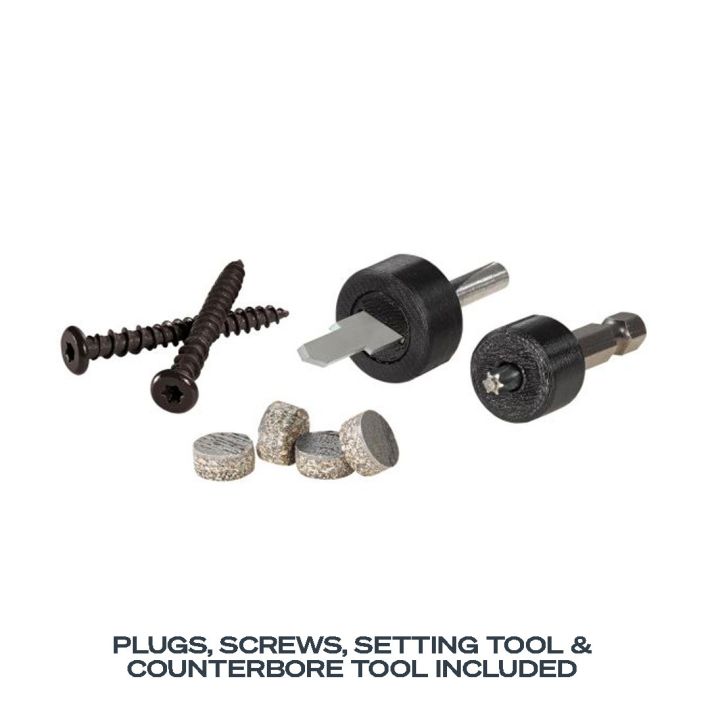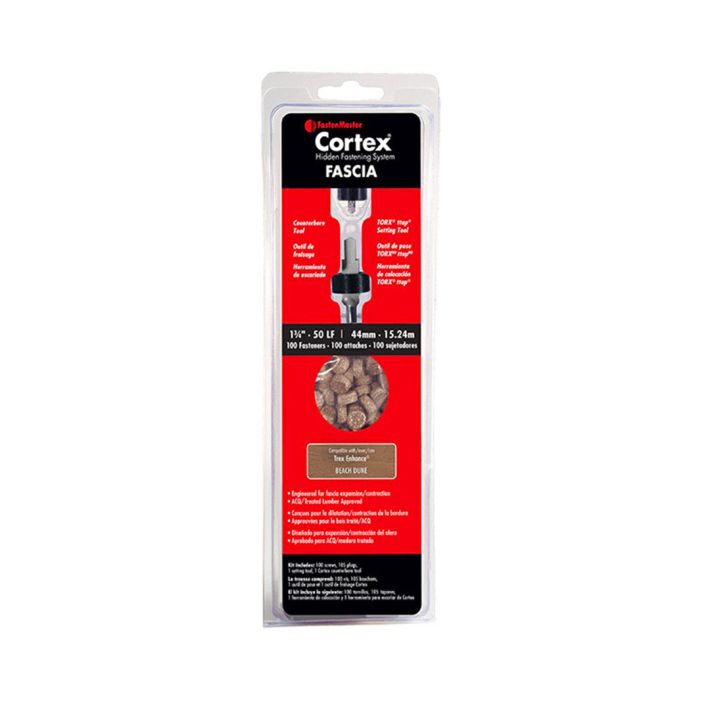 The Cortex for Fascia Hidden Fastening System is the fastest, easiest way to hide the heads of your screws when installing fascia or stair risers.
Cortex for Fascia
Hidden Fastening System
For Trex® Fascia Boards

Perfect Match, Clean Finish
Cortex plugs are made from the same material as Trex® Fascia boards, creating a 100% perfect match every time.

TORX ttap Drive System
TORX® ttap® provides superior bit engagement for a stable, wobble-free installation experience.

Engineered for Fascia
Designed to support the expansion and contraction of fascia boards over time.
Beach Dune

Beach Dune

Biscayne

Biscayne

Carmel

Carmel

Clam Shell

Clam Shell

Coastal Bluff

Coastal Bluff

Foggy Wharf

Foggy Wharf

Gravel Path

Gravel Path

Havana Gold

Havana Gold

Island Mist

Island Mist

Jasper

Jasper

Lava Rock

Lava Rock

Madeira

Madeira

Pebble

Pebble

Rainer

Rainer

Rocky Harbor

Rocky Harbor

Rope Swing

Rope Swing

Saddle

Saddle

Saddle

Saddle
Spiced Rum

Spiced Rum

Tiki Torch

Tiki Torch

Toasted Sand

Toasted Sand

Tree House

Tree House

Vintage Lantern

Vintage Lantern

Winchester Grey

Winchester Grey

Woodland Brown

Woodland Brown

Universal White

Universal White
PERFECT COLOR MATCH
Since Cortex Plugs are made from the exact same material as the composite boards, the color and texture is matched perfectly every time.
Compatible with fascia boards manufactured by Trex.
Part Numbers
| | |
| --- | --- |
| Board | SKU |
| Beach Dune | FMCTXF-TX50ENBD |
| Biscayne | FMCTXF-TX50TSBC |
| Carmel | FMCTXF-TCX50TSCM |
| Clam Shell | FMCTXF-TX50ENCS |
| Coastal Bluff | FMCTXF-TX50ENCB |
| Fire Pit | FMCTXF-TX50TSFP |
| Foggy Wharf | FMCTXF-TX50ENFW |
| Gravel Path | FMCTXF-TX50TSGP |
| Havana Gold | FMCTXF-TX50TSHG |
| Island Mist | FMCTXF-TX50TSLM |
| Jasper | FMCTXF-TX50TSJP |
| Lava Rock | FMCTXF-TX50TSLR |
| Madeira | FMCTXF-TX50SLMD |
| Pebble | FMCTXF-TX50SLPB |
| Rainier | FMCTXF-TX50TSRN |
| Rocky Harbor | FMCTXF-TX50ENRH |
| Rope Swing | FMCTXF-TX50TSRS |
| Saddle | FMCTXF-TX50SLSD |
| Saddle | FMCTXF-TX50ENSD |
| Spiced Rum | FMCTXF-TX50TSSR |
| Tiki Torch | FMCTXF-TX50TSTT |
| Toasted Sand | FMCTXF-TX50ENTS |
| Tree House | FMCTXF-TX50TSTH |
| Universal White | FMCTXF-TX50TSUW |
| Vintage Lantern | FMCTXF-TX50TSVL |
| Winchester Grey | FMCTXF-TX50SLWG |
| Woodland Brown | FMCTXF-TX50SLWB |