TrapEase Fascia
Color Matched Fascia Fastener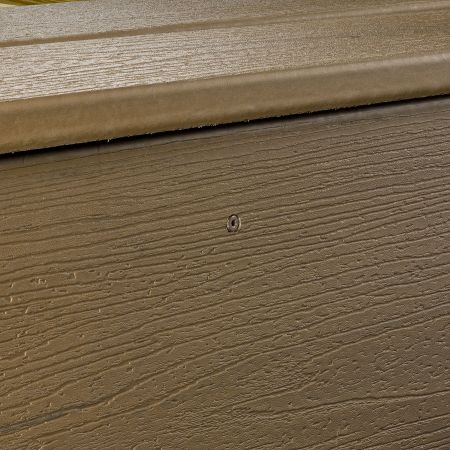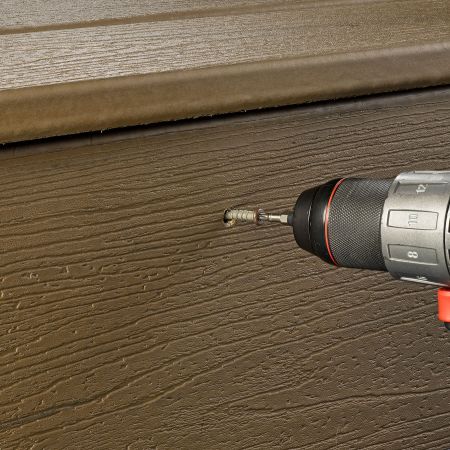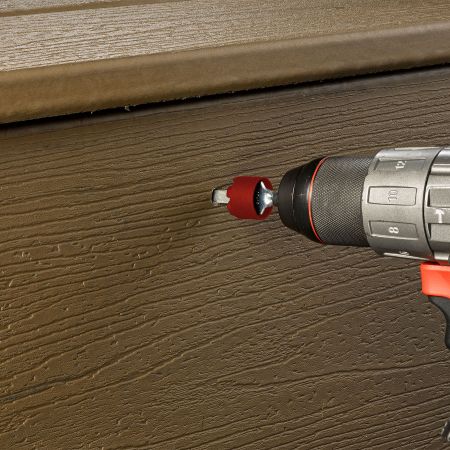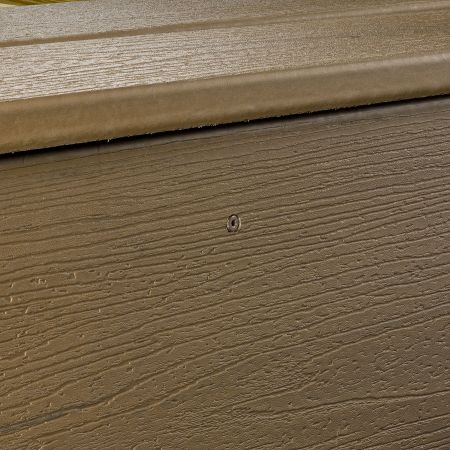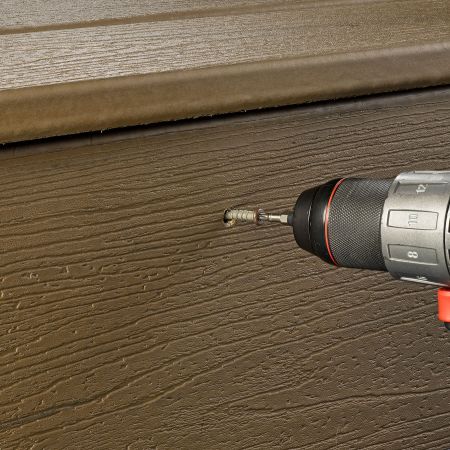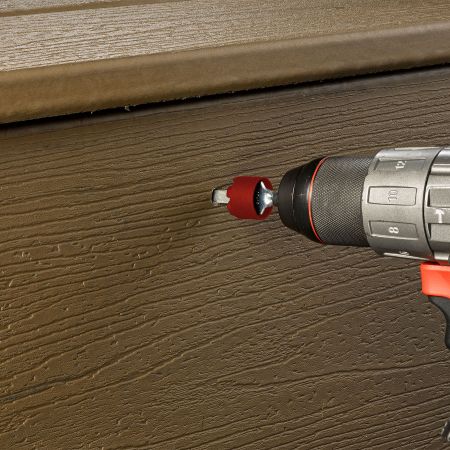 TrapEase Fascia has been designed to allow for fascia board expansion and contraction, delivering a long lasting, beautiful finished look.
Armadillo
AZEK
Cali Bamboo
ChoiceDek
Clubhouse
Deckorators
Duralife
Envision
Fiberon
Inteplast Group
Lumberock
Midwest Manufacturing
ModernView
MoistureShield
New Techwood
Rhino Deck
Sylvanix
TimberTech
Trex
TruNorthDeck
VekaDeck
Veranda
WOLF
Zuri
Surface Mounted Counterbore Tool
Drills a perfect pilot hole and recess to allow fastener head to sit flush when installed.
#20 TORX ® ttap ® Drive System
This system is strip-out resistant. In addition, the stability button allows for wobble-free installation, keeping the fastener straight through installation.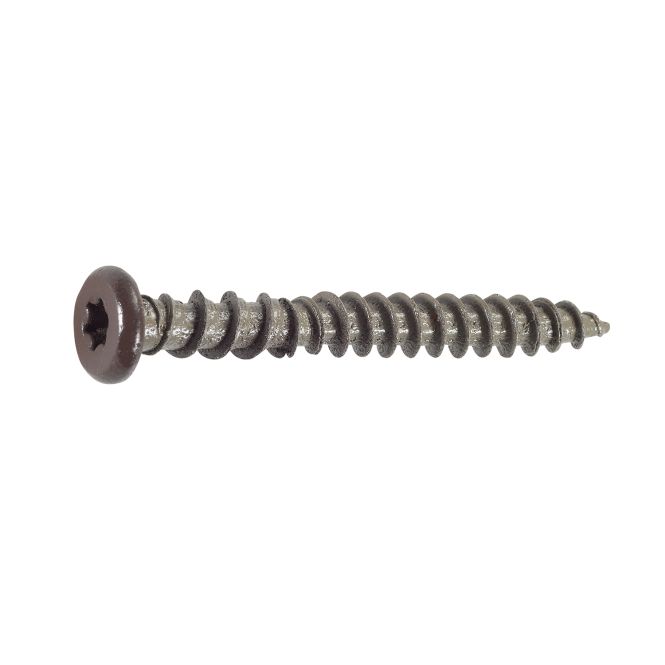 Beach Dune

Clamshell

Gravel Path

Havana Gold

Island Mist

Lava Rock

Madeira

Pebble

Rope Swing

Saddle

Spiced Rum

Tiki Torch

Tree House

Vintage Lantern

White

Winchester Gray

Woodland Brown
Best in Class Color Match
Our head paint is UV and Fade resistant. TrapEase Fascia comes in 18 different colors, ensuring a perfect color match for your next project.
TrapEase Fascia is available in a 100 Lineal Foot kit complete with:
200 Color Matched 1 ¾" screws, 1 Counterbore Tool, and 1 Driver Bit.
Part Numbers
| SKU | Length | Coverage | Color | Fasteners |
| --- | --- | --- | --- | --- |
| FMTRF‐1LFTT | 1 3/4" | 100 lin ft | Tiki Torch | 200 |
| FMTRF‐1LFLR | 1 3/4" | 100 lin ft | Lava Rock | 200 |
| FMTRF‐1LFVL | 1 3/4" | 100 lin ft | Vintage Lantern | 200 |
| FMTRF‐1LFPB | 1 3/4" | 100 lin ft | Pebble | 200 |
| FMTRF‐1LFRS | 1 3/4" | 100 lin ft | Rope Swing | 200 |
| FMTRF‐1LFHG | 1 3/4" | 100 lin ft | Havana Gold | 200 |
| FMTRF‐1LFMD | 1 3/4" | 100 lin ft | Madeira | 200 |
| FMTRF‐1LFWG | 1 3/4" | 100 lin ft | Winchester Gray | 200 |
| FMTRF‐1LFWH | 1 3/4" | 100 lin ft | White | 200 |
| FMTRF‐1LFGP | 1 3/4" | 100 lin ft | Gravel Path | 200 |
| FMTRF‐1LFLM | 1 3/4" | 100 lin ft | Island Mist | 200 |
| FMTRF‐1LFSR | 1 3/4" | 100 lin ft | Spiced Rum | 200 |
| FMTRF‐1LFSD | 1 3/4" | 100 lin ft | Saddle | 200 |
| FMTRF‐1LFWB | 1 3/4" | 100 lin ft | Woodland Brown | 200 |
| FMTRF‐1LFCS | 1 3/4" | 100 lin ft | Clamshell | 200 |
| FMTRF‐1LFBD | 1 3/4" | 100 lin ft | Beach Dune | 200 |
| FMTRF‐1TSTH | 1 3/4" | 100 lin ft | Tree House | 200 |