LedgerLOK Flat Head is 1/2" lag bolt replacement fastener that combines the single step installation of LedgerLOK with an attractive flat head design featuring TORX ttap.
LedgerLOK
Flat Head
Structural Wood Screw
No Pre-Drilling Required
Installs in a fraction of the time versus traditional lag bolts with fewer steps and less effort.
Flat Head with TORX ttap Drive
The flat head installs flush to the ledger saving additional time and money. Plus, gain stronger bit engagement with the TORX ttap drive system.
ACQ Approved & Code Compliant
Tested and supported by engineering data that conforms to the most current ICC standards. It is also approved for use in ACQ or treated lumber.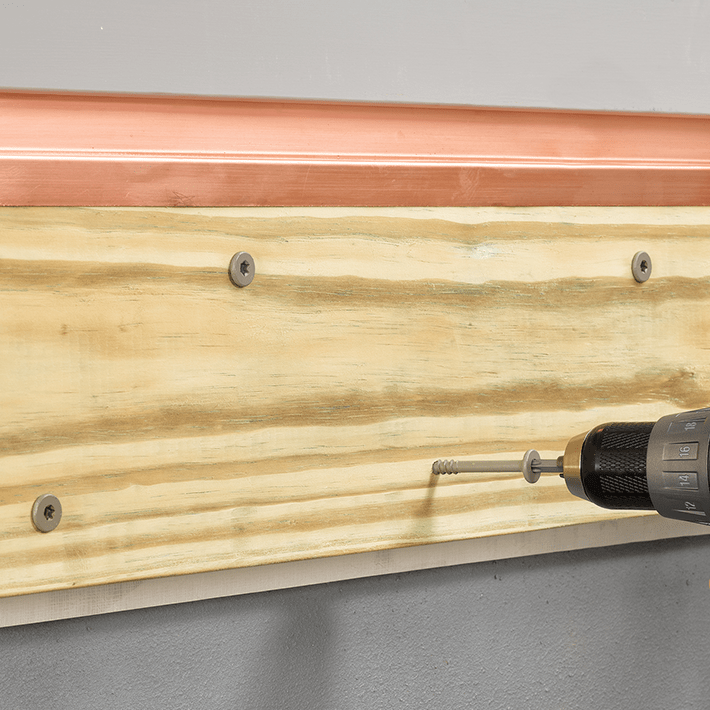 Part Numbers
LENGTH
PACKAGING QTY
SKU
3 5/8"
12 pc clamshell
FMLLF358-12
50 pc box
FMLLF358-50
250 pc bucket
FMLLF358B-250
5"
12 pc clamshell
FMLLF005-12
50 pc box
FMLLF005-50
250 pc bucket
FMLLF005B-250