ThruLOK
Through-Bolt Replacement
The ThruLOK system combines the strength of a through-bolted connection with the speed of a LOK fastener with no predrilling required. It can be used for applications including multi-ply beams, deck posts, carrying beams and more.
No Pre-Drilling Required
Installs quickly with an 18 volt cordless drill without special drill bits or wrenches required.
Carriage & Through-Bolt Replacement
The 6 1/4" is engineered to connect 4x4 posts to 2x joists. The 7" is engineered to connect two 2x beams to a notched 6x6 post. The 8" is engineered to connect 4x4 posts to a double rim joist or single rim joist and 2x blocking. The 9 1/2" is engineered to attach a 6x6 post to two 2x beams.
Meets Code Requirements
ThruLOK's galvanized coating meets code requirements for treated wood. It's both ACQ Approved and IBC/IRC code compliant.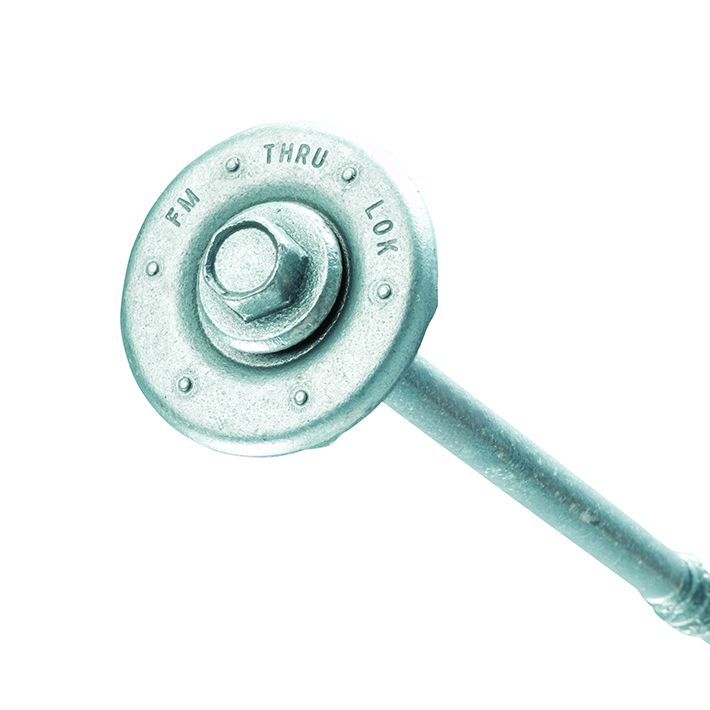 Part Numbers
LENGTH
WOOD DIM RANGE
TYPICAL APPLICATIONS
PACKAGING QTY
SKU
6 1/4"
4 1/2" to 5 1/4"
4x4 deck posts to 2x rim joists connections
Single Fastener
FMTHR614-INDY
24 pc box
FMTHR614-24
7"
5 1/4" to 6"
2x beams to a notched 6x6 post connections
Single Fastener
FMTHR007-INDY
24 pc box
FMTHR007-24
8"
6 1/4" to 7"
4x4 posts to double rim joist or single rim joist and 2x blocking
Single Fastener
FMTHR008-INDY
24 pc box
FMTHR008-24
9 1/2"
7 3/4" to 8 1/2"
2x beams to 6x6 post connections
Single Fastener
FMTHR912-INDY