FlatLOK
Structural Wood Screw
FlatLOK delivers strong, code-compliant connections for multi-ply LVL, girder trusses and multi-ply lumber beams.
Single-Sided Installation
Approved for single-sided installation making the job easier to complete both at ground level or for elevated applications.
Flat Head with TORX ttap Drive
The flat head installs flush for easy finishing including drywall or trim. Plus, gain stronger bit engagement with the TORX ttap drive system.
ACQ Approved & Code Compliant
Tested and supported by engineering data that conforms to the most current ICC standards. It is also approved for use in ACQ or treated lumber.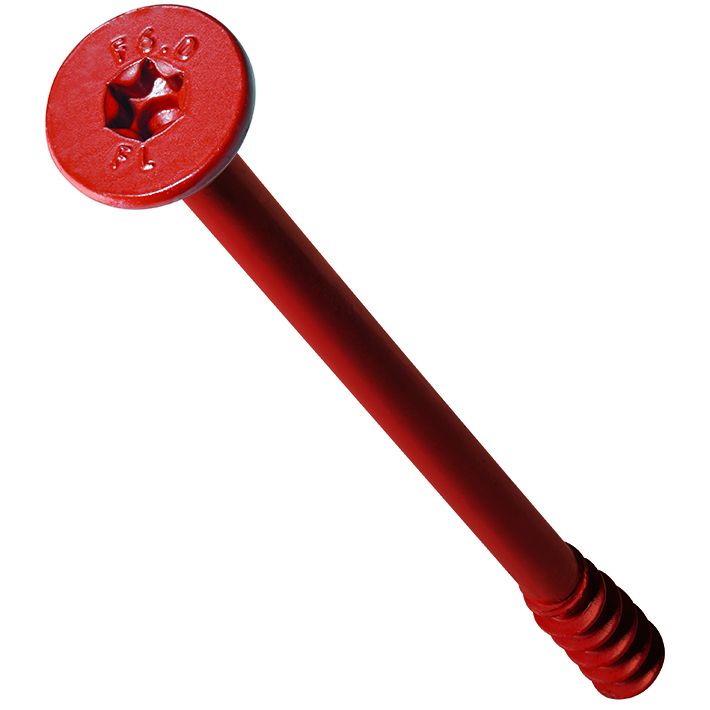 Part Numbers
LENGTH
PRIMARY APPLICATION
SECONDARY APPLICATION
PACKAGING QTY
SKU
2 7/8"
2-Ply Roof Girder Trusses
2-Ply Dimensional Wood Headers
50 pc box
FMFL278-50
500 pc bucket
FMFL278B-500
3 1/2"
2-Ply LVL Beams
Built up Headers and Stair Stringers
Single Fastener
FMFL312-INDY
50 pc box
FMFL312-50
250 pc bucket
FMFL312B-250
4"
Interior Corridor Ledgers
Built up Headers and Stair Stringers
50 pc box
FMFL004-50
250 pc bucket
FMFL004B-250
4 1/2"
3-Ply Roof Girder Trusses
3-Ply Dimensional Wood Headers
50 pc box
FMFL412-50
250 pc bucket
FMFL412B-250
5"
3-Ply LVL Beams
2x and 4x
Single Fastener
FMFL005-INDY
50 pc box
FMFL005-50
250 pc bucket
FMFL005B-250
6"
4-Ply Roof Girder Trusses
4-Ply Dimensional Wood Headers
50 pc box
FMFL006-50
250 pc bucket
FMFL006B-250
6 3/4"
4-Ply LVL Beams
2x4x2
Single Fastener
FMFL634-INDY
50 pc box
FMFL634-50
200 pc bucket
FMFL634B-200