HeadLOK is a heavy duty wood screw that does it all with an internal drive and flat head. HeadLOK offers higher design shear than 3/8" lag screws and no predrilling is needed.
HeadLOK
Structural Wood Screw
No Pre-Drilling Required
Installs in a fraction of the time versus traditional bolts with fewer steps and less effort.
Black Flat Head Design
The flat head installs flush saving additional time and money. Combined with the black coating on the fastener, HeadLOK provides a great finished look.
ACQ Approved & Code Compliant
Tested and supported by engineering data that conforms to the most current ICC standards. It is also approved for use in ACQ or treated lumber.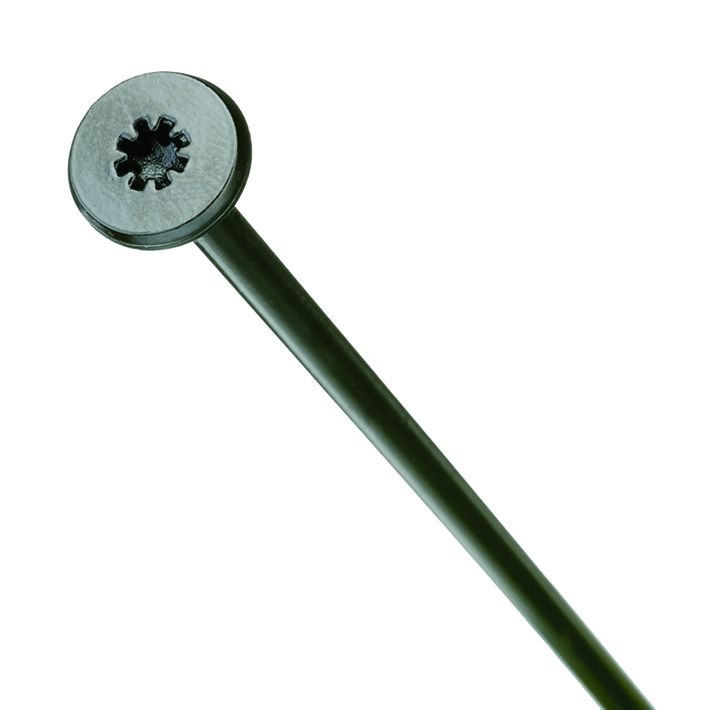 Part Numbers
LENGTH
PACKAGING QTY
SKU
2 7/8"
Single Fastener
FMHLGM278-INDY
12 pc clamshell
FMHLGM278-12
50 pc box
FMHLGM278-50
500 pc bucket
FMHLGM278-500
3 3/4"
50 pc box
FMHLGM334-50
250 pc bucket
FMHLGM334-250
4 1/2"
Single Fastener
FMHLGM412-INDY
12 pc clamshell
FMHLGM412-12
50 pc box
FMHLGM412-50
250 pc bucket
FMHLGM412-250
5"
250 pc bucket
FMHLGM005-250
6"
Single Fastener
FMHLGM006-INDY
12 pc clamshell
FMHLGM006-12
50 pc box
FMHLGM006-50
250 pc bucket
FMHLGM006-250
7"
250 pc bucket
FMHLGM007-250
8"
Single Fastener
FMHLGM008-INDY
12 pc clamshell
FMHLGM008-12
50 pc box
FMHLGM008-50
250 pc bucket
FMHLGM008-250
9"
250 pc bucket
FMHLGM009-250
10"
Single Fastener
FMHLGM010-INDY
12 pc clamshell
FMHLGM010-12
50 pc box
FMHLGM010-50
250 pc bucket
FMHLGM010-250
11"
250 pc bucket
FMHLGM011-250
12"
250 pc bucket
FMHLGM012-250
13"
250 pc bucket
FMHLGM013-250
14"
250 pc bucket
FMHLGM014-250
HeadLOK Carded Bit (2 pk)
FMSPIDER3-2PK